Quantitative Research
Get the critical data you need to make the right business decisions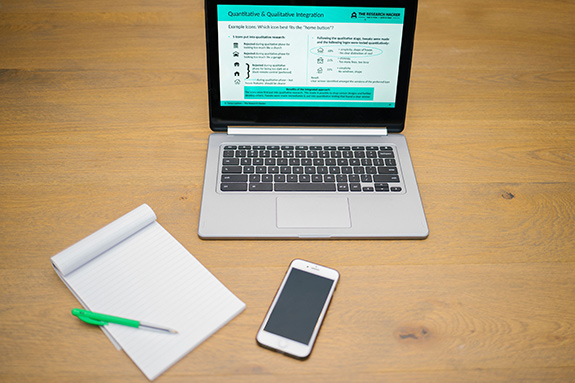 Improve your decisions for the future and evaluate those made in the past. I conduct all types of quantitative research, including but not limited to market sizing, pricing and other analysis, as well as measuring the impact of your marketing initiatives.
What are YOUR research needs?
Concept Testing
Concept testing allows you to refine a product concept, ad campaign, new logo, or even a landing page by getting feedback directly from your target market.
By gathering audience feedback on innovative ideas, I will help you get your messaging and offerings right from day 1.
Trackers
Trackers are used on a recurring basis – weekly, monthly, quarterly or annual (repeat research) –  to see how perceptions and opinions change over time.
I have experience developing brand, public opinion, advertising and satisfaction trackers, NPS and embedded website monitors. I was able to develop in-house trackers at a fraction of the cost of the bigger agencies.
Market Sizing
Evaluate and strengthen your business case by calculating your total addressable market (TAM) and other similar measures.
I'm able to provide larger sample sizes for more reliable business case data in a cost-effective way.
Pre-Post Testing
Evaluate shifts in consumer perceptions after launching new products, services and communications campaigns.
Pre-post testing takes a benchmark measure before your launch and returns to the audience afterwards to see whether awareness, attitudes or behaviours have changed.
Pricing and Portfolio Analysis
Do you need to know the optimal pricing or bundling for your offerings?
Conjoint research will provide you with a simulator to experiment with different pricing and portfolio combinations, and forecast consumer response.
I have extensive experience planning, structuring and analysing conjoint research and am applying user-friendly software for high-quality simulations at lower costs.
Single Objective
Sometimes, you just want a question answered. Too often, businesses don't conduct consumer research because they feel they'll get drawn into commissioning a more complex brief than they really need.
I am expert in finding the single question that unlocks clarity, and reaching significant samples at lower costs.
If you just want to make an informed decision on what shade of colour to use for a new brand logo, measure awareness of a brand or service, get customer ratings etc. we can get it done.
Not sure exactly what you need?
Contact me and I can advise or direct you to the best contact from my network.
Let's get started
Contact me to share or define your research objectives and get a quick proposal.