Qualitative Research
Get in depth understanding of what drives people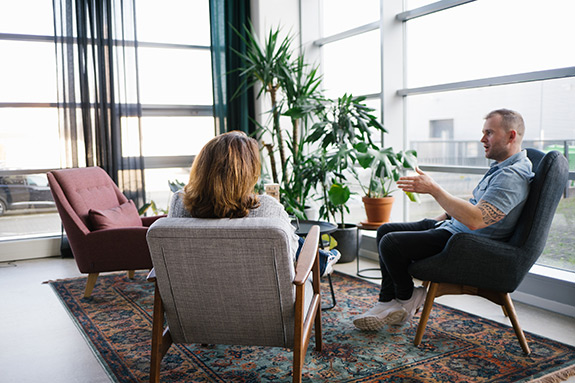 I am experienced in commissioning, conducting and analysing qualitative research in B2B/B2C contexts and across different industries.
As a native English speaker in Amsterdam, I can attend briefing meetings and fieldwork in the Netherlands before extending the research in English. This ensures that multi-country fieldwork is smoothly and reliably replicated across cultures.
I conduct all types of qualitative techniques, including, but not limited to:
Basic interviewing
I can conduct in-depth interviews with individuals or groups to gather qualitative insights in a robust way. I am always cognisant of best practice methodology and ensure that cohesion, location, environment and non-verbal communication are considered during the research.
In-home visits
In-home interviewing can draw upon observations and responses equally. I am accustomed to staying alert for cues within the household that can lead to deeper insights.
I am flexible and willing to travel to conduct interviews in (almost) all locations worldwide.
Diaries/homework
Memory is unreliable, and research participants suffer from systematic bias and selective memory when it comes to recalling their behaviour. I can create diary exercises that make sure you get realistic, accurate responses from participants, based on how they really behave.
Cognitive Tasks
These exercises uncover the way your customers think, structure and group information into categories and themes. I can help you make the design and information-architecture decisions that make intuitive sense to your customers.
Projective Tasks
In less direct cultures, such as the UK, we frequently rely on projective techniques such as word association, image association, and personification/objectification tasks to draw out true sentiment.
In addition to helping respondents express their feelings in a less direct way, projective techniques can make the interviews more fun for participants. I have a range of projection tasks within my repertoire, which I can suggest to enliven your research project.
Usability
I have commissioned and conducted a multitude of usability research projects on websites, apps and UIs.
Please note that while I am comfortable conducting usability research, I am not a UX specialist and would not conduct usability without a UX specialist taking the lead.
Not sure exactly what you need?
When you book a call with me, I'll help you clarify your objectives and act as a signpost to the best research partner for your project. I'll make sure that you get the help you need, whether that's from me or someone in my network.
Let's get started
Contact me to share or define your research objectives and get a quick proposal.